"My son started at the School first – I'd been playing on my own for years without really getting anywhere and when I saw his progress, I wanted to be a part of it! I had other teachers previously, but I wasn't making any progress – I never got to a point where I had anything polished enough to perform. At AGS I've developed self-discipline and confidence and I now have tunes I can play for friends and family. To be able to pick up a beautiful instrument and play it half-decently is hugely rewarding!" Lauren Worsley
"I felt I'd hit a plateau with my playing and wasn't really improving. At the introductory lesson I really got the feeling that you knew how to teach guitar – you're a good guitar player and have a lot of good education and teaching experience but you were interested in what I wanted to get out of the guitar . [The lessons] are planned – it's not like you just get a song and you turn up, and you play the song, and then you learn another song once you've got that song sorted. It's not just guitar tuition; it's musical tuition as well. People have seen the improvement in me. A lot of my friends have always thought that I've been a pretty good guitar player but now they think "oh wow, that's really improved." Matt Taylor
"I've learnt more in less than 12 months with Dylan than 7 years of lessons when I was a teenager – it's fabulous. The pace of learning is excellent – I feel pushed in a positive way – challenged, but not that I can't cope with it. I didn't realise how much I could achieve. Having lessons motivates me to practise, and now I've got to the point where I'm completely addicted to practising and I can't stop practising. I'm inspired to play and see a future where I'm a really competent musician. It's not just the weekly lessons it's the whole offering – it's almost like being part of a family of musicians. You'll feel like you're part of something… obviously all teachers are not created equal." Carren Richardson
"Dylan is a fantastic teacher who will help propel your guitar playing skills to the next stratosphere. He is a phenomenal player but most importantly he knows how to impart his treasure trove of guitar knowledge to students of all abilities. The lessons are always very structured, well thought out and extremely fun. Each class exercise has a purpose. Not only will you rapidly build up a repertoire of cool songs to play, you will also be armed with a variety of techniques and theory knowledge that you can use to continually improve your playing. I always walk away from each lesson feeling inspired and motivated. I would highly recommend Auckland Guitar School to anyone planning to take up guitar lessons." Joyce Tai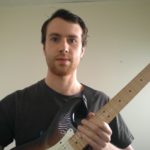 "My lessons over seven months with Dylan have surpassed my expectations both in terms of the unique lesson format used at AGS, and Dylan's professionalism and expertise as a tutor. Having become stagnant in playing recycled licks and being dissatisfied with my knowledge of music theory, I contacted AGS hoping to become a more proficient musician. I have since improved my knowledge of music in general, not just in a guitar playing context, and feel I have developed better playing skills. I have been introduced to genres of music, such as jazz, which I had not previously been exposed to and have learned practical knowledge from a very seasoned musician. Above all I feel I have gained improved skills in learning and practising the instrument which I never would have gained by myself or from YouTube." Aidan Earley
"I'm learning so much every week and I find that inspires me to pick the guitar up any chance I get… The constant feedback and encouragement, and tips and advice – I just find it invaluable, and find myself soaking it up, just loving it… I really look forward to the band sessions every month. They're so much fun, and it makes you feel just a little bit like a musician :-)… My playing has progressed so fast compared to what I could possibly have learnt by surfing YouTube or trying to figure out somebody's interpretation on Tabs." Marty Kemp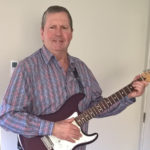 "I joined AGS in June 2015 and what attracted me originally was Dylan's approach around identifying my personal playing goals. When I joined AGS I only knew some very basic open chords that I had learnt in my younger years, but I now have a much broader knowledge of barre chords, 7th and 9th chords and have also learnt pentatonic scales which are needed for soloing. I feel that my technique and playing skills have improved immensely through AGS teaching. AGS has great organisational structure and a range of learning opportunities to suit beginners through to experienced players. I would thoroughly recommend AGS to anyone wanting to either learn guitar from scratch or to improve their knowledge and playing skills." Kevin Bonniface
"My one year at AGS has been the best thing to happen to my guitar playing. I came in hoping to learn one or two things about musical theory and improvising; I now leave with the confidence that even if I do not find another teacher of the same calibre as Dylan Kay, I will be able to advance my playing. I have learned so many things from Dylan, not only ways by which I can improve my technique and sound, but also various musical concepts and how they can be applied to achieve the effects I want. Most importantly, I have learned how to approach learning new ideas and incorporating them in my playing style. Throughout, Dylan has been the most encouraging and supportive teacher. His well-structured lessons and his wealth of knowledge have been instrumental in helping me to come away with confidence in my playing." Horace Yeung
"Before taking lessons I was playing Rocksmith… but I didn't know if I was even doing the basics correct. One of the key things I've got out of the lessons is improvising over chord progressions – I've really, really enjoyed doing that. [Having lessons at AGS] gives me more encouragement to practice and it's improved my confidence when playing – especially when we're improvising, even after 6 months I feel a lot more confident doing it now and it's a lot of fun. And I find now that I can pick songs up a lot quicker. I've been playing 2 years in total now – I've learnt more in the last 6 months [at AGS] than I learnt in the previous year and a half (by far)." Karl Gunn
CLICK HERE for your free evaluation session
"I was getting nowhere fast by looking at the internet, I was finding myself picking up the guitar and just playing the same thing over and over. [In the lessons] I've learned a lot of chords that I didn't know existed and I'm learning to do lead licks over chords. I like the group sessions – at first I thought learning with a group might not be the best for me, but sitting down with other guys and keeping up with them helps you along really quickly. [Thanks to] Dylan's knowledge of guitar and music in general and his willingness to see his students succeed, I haven't looked back. I thought I might do a couple of months and maybe give up but I'm inspired to carry on!" Neil MacGregor
"I started lessons with Dylan, after my previous guitar teacher moved overseas, and have been with Dylan for a year and a half. As an adult student, I'd found my previous teachers always assumed that because you're an adult, you don't want to be bothered by theory, and you just want to get on and play. In Dylan's classes, they're a really good mix of theory, technique and practical, and there's no doubt that learning theory really does help your playing and gives you the ability to be able to improvise and play your own solos on the fly over chord progressions. Previously, I wouldn't have had a clue about how to play a solo over a chord progression or even how to start. Dylan is by far the best guitar teacher I've come across, and a hell of a nice guy. He's a fantastic player himself, is very well qualified in everything guitar/music, and is very personable. He's certainly done wonders for my playing." Mark Mallinger
"Dylan has consistently put a lot of thought and planning into the lessons he teaches me. He has made adjustments when I am slow at picking things up, and added new ideas and techniques when I have found things are quite easy. I have really noticed a key part of my playing, keeping time has improved. I am a lot more confident in this area, and I readily notice the same weakness in other players now. I also have a much wider chord repertoire. Without Dylan I would still be making basic mistakes and getting easily frustrated."
Simon Collier
"It was taking a long time to learn [by myself] and I wanted to speed the whole process up… I was struggling, not getting anywhere fast, not knowing if I was doing anything right… Trying to self-teach off the internet, off YouTube, and learning Tabs, but it would only take me so far. The lessons have helped to expand my understanding of music in general as well, not just playing guitar. I've got a lot out of the lessons – and feel like I'm more involved in music rather than just playing music. I feel like I'm a musician."
Steve Sollberger
"I bought some books and CDs and DVDs and I tried on my own but I couldn't see any progress for about 3 months and after that I pretty much stopped playing guitar and didn't play for about 3 years… Whatever we practice in the lesson, you supply a lot of material – written, video and MP3 – you can actually practice at home and improve… There is a lot of structure, there are objectives and goals after every lesson – if you do those during the week, it feels a lot easier to play the guitar… You have to persevere… you provide enough support and encouragement for people to keep on going rather than quitting." Tom Kudoic
"I tried self-teaching but the progress is much slower, you don't know what you don't know, and it's frustrating… someone who's taught that before could say "do this and this" and it's problem solved… With my shift work, I needed someone who could be flexible with times and could tailor the approach for my level of knowledge. I chose Dylan because of his background… and the professional approach when I first made contact with him… It's forced me to address how I practise things and how I learn skills. Because of that I'm learning guitar much faster than I would somewhere else and there's also cross-over into other things I do in life." Jarrod Kirk
CLICK HERE for your free evaluation session
"I had always wondered about the hows and whys of playing guitar, rather than simply learning a song. From the very first lesson, Dylan has helped me scratch the surface to explore the theory and concepts that went into a particular solo/song or even phrase. This has helped my understanding immensely. So even if I am learning a solo/song, I can get ideas out of it and then use them in improvisation. I went from being really nervous about the idea of improvising over a chord progression, to actually preferring that to writing a song; the spur of the moment creation process feels much more exciting to me. Above all, Dylan is a passionate and dedicated guitar tutor who will encourage you to keep moving your guitar playing forward and stepping out of your comfort zones." Brett le Mouton
"I've played guitar on and off for years, and like singing – but decided I wanted to go beyond the 4 chords I play. I figured I would never be very disciplined unless I took lessons and there was something about the Auckland Guitar School's website that made me take the punt. Dylan has been great: not only is he a talented guitarist, he is a committed teacher (and often the two don't go together). I'm always impressed with his level of organization, his command of many different styles — but also his energy and flexibility. In the end, of course, you have to practice …" Annie Goldson
"Before I came to Auckland Guitar School, I couldn't play a song from start to finish. Within the first couple of lessons I was playing a 12 bar blues all the way through… Every time I pick up my guitar I notice I'm a little bit better, everything's a bit clearer, the songs that I used to play come out a lot better because I have structure and I'm not wasting my time in what I'm learning."
Steve Faulkner
"Dylan has been a fantastic help with sorting out not only my theory but the practical application – how it works when you want to use it… I find I'm playing in a more rounded fashion… and it has taught me to think about music in a different way." Liam
"I wanted to be able to play any song I heard on the radio. My previous teachers were just teaching me one simple song but not giving me the tools to go on and play anything I wanted to. Now, when I'm playing a song, I'm understanding the structure and why it's written that way. The thing that's helped me the most is that they are structured lessons and Dylan writes down what I should be practising during the week and comes back to it the next week. We have a plan and a goal which we are heading towards. Dylan is the most skillful guitarist I've met and the most patient teacher." Scott Harrison
CLICK HERE for your free evaluation session
"I started taking lessons with Dylan after 12 years of self-guided noodling, an approach which had only helped me acquire a relatively moderate level of skill on the guitar, a few songs in my repertoire, and a very limited ability to improvise and interact musically with others.  I approached Dylan because I was frustrated with my (lack of) progress and needed guidance on how to break the rut.  I wanted to find a way forward that would help me understand and organise the various aspects of music in a coherent way in my head, and in doing so gain confidence and inject originality into my playing. So far, Dylan has made a tremendous impact.  He has encouraged me to think about all the components of music while I'm playing: rhythm being as important as note selection; phrasing; tension and resolution; leaving space; slide guitar technique…the list goes on. He's done all this with friendliness and a genuine desire to help me improve.  My motivation is back, and I'm enjoying playing again.  I'd recommend Dylan to guitar players of any level." Darrell Oosterbeek
"I went to regular lessons with Dylan for a year and I would walk out of every lesson feeling energised and ready to play. He is a gifted player who has an in-depth knowledge of the music he teaches and his instrument. He knows the right way to teach and can help you regardless of your level, he is able to see where you are and set you on the right way to getting to where you want to be. I started out my lessons as a rock guitarist playing over-used licks and left as a more well-rounded musician. Dylan gave me the tools and knowledge to transcend my preconceived ideas of my guitar and how I look at it. If you want to learn how to really play, how to really practise and how to be the musician you want to be I would highly recommend getting in contact with this talented musician." Calum Dundas – Calum won a scholarship to the New Zealand School of Music jazz course in Wellington and has just completed his degree.
"I first went along to one of Dylan's master classes held at Tom Kroon's.  I liked his friendly laid-back style and it was clear from the outset he knew what he was talking about.  I particularly liked how Dylan combined theory and practical playing together.  Following that one-off session I decided to sign up for a series of classes on improvisation.  This class was probably more jazz focussed than I'm used to, but in terms of opening my eyes to soloing, it couldn't have been more on the money.   I'm no expert on musical theory but I like to know why we play what we play, and Dylan is great when it comes to explaining the "why" as well as the "how".  I'm still working on incorporating what I've learnt from Dylan into my practise and playing, and fully intend to sign up for more of his classes in the future." Keith Olsen.
"I've wanted to learn the guitar for a very long time but frankly didn't feel I had the talent or the time. That is, until I met Dylan. Prior to meeting Dylan, my guitar playing knowledge was almost non-existent. He very quickly understood what it was that I wanted to achieve (even though I wasn't exactly sure). Together we have developed a plan that has started with building a solid foundation of skills and this has meant that I have progressed quickly to a stage of having the confidence and ability to play with friends, some of whom are very good players. And this is after only a very short time. If like me, you've thought about getting a teacher to speed up the learning process, then think seriously about giving the Auckland Guitar School a call. I strongly suspect that you'll be delighted with Dylan's quiet, complimentary approach, and how fast you'll progress. Some people have an innate talent for sharing their knowledge and skills and Dylan is clearly one of the very few. So give him a call – you won't be disappointed." Michael Page
CLICK HERE for your free evaluation session
"Imagine….. a bunch of near geriatric rockers with musical expectations way above our talent level. Some of us had never played our chosen instruments before. Yet, with Dylan we achieved our ambitions, performing to audiences, sometimes a hundred or more people, who gave us the rock star treatment. Magic! Dylan Kay made this happen by being an amazing, insightful and patient teacher, who saw what we could and could not do, and coaxed more and more out of us. After a year of regular rehearsal, we were really flying at times. There is nothing quite like playing in a rock band. Thanks, Dylan. Precious times". Russell "Stealth" Lane, MLC
"I took music lessons in the past with people that were not real music teachers. They did not have any structure to their teaching methods. They were teaching me boring exercises again and again; I wasted my time (and money). Their lessons did not help me to play a coherent solo. I could not add any colors to my playing, in particular when I was jamming with a band, I felt like I was stuck with the same ideas. Just to make it worse, I could not play music by ear (something that I always wanted to do, but I did not know how to get trained on this skill). Dylan helped me to develop this amazing skill. Now I can play difficult guitar or bass solos by ear and basically I can play any type of music by ear.  I can play chord progressions and I know how to play decent solos. I understand a bit more how to play jazz standards. Dylan helped me to identify my music gaps and he developed a tailor-made programme that allowed me to achieve my goals.  His teaching methods are well-structured and he planned my lessons in advance, something that reflects his professionalism.  If you want to become a good musician (regardless the style that you like to play), I would highly recommend that you seek out professional lessons with Dylan Kay, as he has taught a lot of people around the world. Taking music lessons is an investment. You will not regret it because you will see the results in a matter of weeks with him.  Alfonso Real
"I was a total beginner with no previous music experience and Dylan managed to teach me the basics within a couple of months. He is very meticulous making sure that the right techniques are used from the beginning. I'm a fairly slow learner but thanks to his patience I have been able to progress well in the last couple of months. Playing guitar has become a hobby which will stay with me for the rest of my life." EB King (56 years old Blues fan)
"Dylan is a great teacher because he so nice and friendly and never shouts at you. He can play really well and is good at explaining how to play and making me realise I can do it too. I started learning when I was 5 and I am now working for Grade 4 electric guitar and have performed in a band on stage." Jay (aged 9) – Jay recently won a music scholarship to his new school.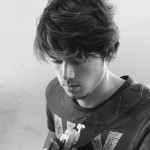 "Each class with Dylan opened my eyes on so many aspects of music we tend to forget these days. He doesn't seem to worry about the technical side of guitar (despite his incredible level), putting forward the intellectual and emotional side of music. Dylan told me what music was all about, expressing ourselves. To quote him "Don't just speak, tell a story". In addition to being an amazing teacher, Dylan is an incredible musician. Each one of his gigs I attended was a slap in the face. Thanks for everything Dylan!" Douglas Cuadrado, ICMP – Doug is now studying for a BMus in London.
"I would recommend studying guitar with Dylan Kay to anyone who wants to take their musicality and guitar playing to the next level. I've met and studied with many professional guitarists and Dylan's mindset and approach towards playing the guitar is superior. He uses his ears and the brain in-between them in an astounding fashion. If you want to set on the path of becoming a great musician, mastering the instrument and the art of improvisation, call Dylan Kay. He is a kind and great teacher but most of all a good guy." Alex Losardo, ICMP – Alex's band Los and the Deadlines is enjoying great success, and he works at Ronnie Scott's Jazz Club in London.
"Dylan's extensive knowledge of musical concepts, be it simple or advanced is exceptional. If a question can be asked of Dylan, it is likely he'll be able to answer it! His philosophical approach to guitar improvisation, which encourages one to think outside the box and push boundaries, is both unique and impressive! After a year of tuition with Dylan, I can safely say that it was a privilege to be taught by him. He remains one of the most luminary figures in my musical journey thus far. An exceptional guitar player and teacher, and beyond that a gentleman!" Ben Witherstone, ICMP – Ben is now a busy gigging guitarist on the London scene.
"If you want to be a truly accomplished teacher you must certainly be a very good guitarist. You need teaching skills such as patience and methodical thinking. But that's not enough. You must also have a philosophic mind. Dylan has got all of these things. His approach to music is not only about scales, arpeggios, licks, theory, technique (I said "not only", obviously). It's conceptual. If you want to bring your guitar level a step further and acquire a unique sound, no book will help you. Hurry up and book a lesson with him! Dylan encouraged me to explore the boundaries of guitar playing (especially the relationship between fretboard skills and ear training, which is essential) and, most importantly, he encouraged me to believe in my own skills. If I become an accomplished pro guitarist one day, he's one of the people who have to be credited for that." Andrea Caso, ICMP
"Dylan is an awesome guitar teacher and I can't imagine you will find a better one. I have no musical talent whatsoever but as a result of Dylan's skill, enthusiasm and patience I can play to a level that brings me pleasure. I can work out tunes I hear, I can solo over tracks and I can jam along with others. Whether you want to really understand theory and musical structure, or whether you just want to be able to play really well; whether you are a beginner or looking to move from competent to expert – Dylan is your man. He will adapt his teaching to your learning. I stopped taking lesson with Dylan because I moved away from the area, but what he taught me while we worked together has laid a foundation that means I will keep playing and keep improving for the rest of my life. And if he can do that with me, believe me he can do that for anyone." Nick Tyrrell